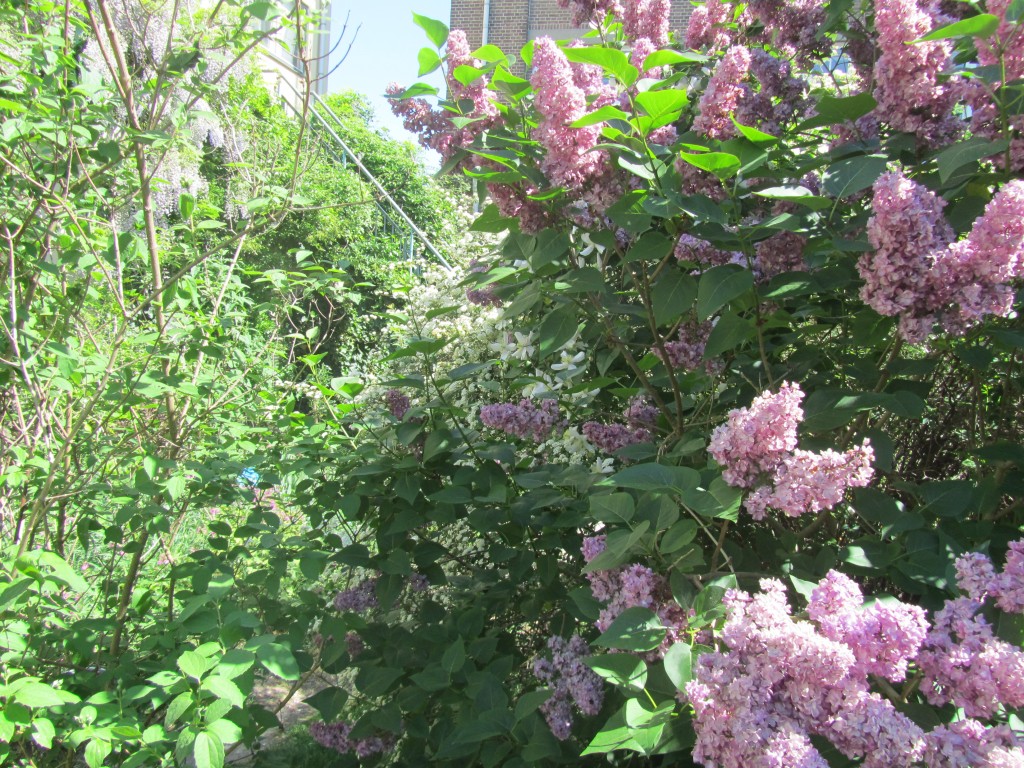 Wildly attractive edges in the Pander Hof community garden (the Hague) are burgeoning with lilac blooms in May. Photo Dyne.org used entirely with permission.
Bushy plants with lush foliage and bee-attracting flowers provide cover in a both a visual and ecological sense. The 'edge effect' is an ecological term that refers to the juxtaposition of eco-systems.
In the enclosed lawns of urban apartment complexes, edges afford a transition between lawn and building façade. Plants that grow easily along a building's drip-line and that serve the adjacent edible landscaping are the best candidates: buddleia (nectar, scent), comfrey (compost, mulch), borage (compost, nectar), and the sambucus nigra, or flowering elder (nectar, scent, flowers, berries).
Wildly attractive edge plant combination in Foodscape Schilderswijk Westenberg Hof's location sport buddleia and amaranthus. Photo URBANIAHOEVE.NL.