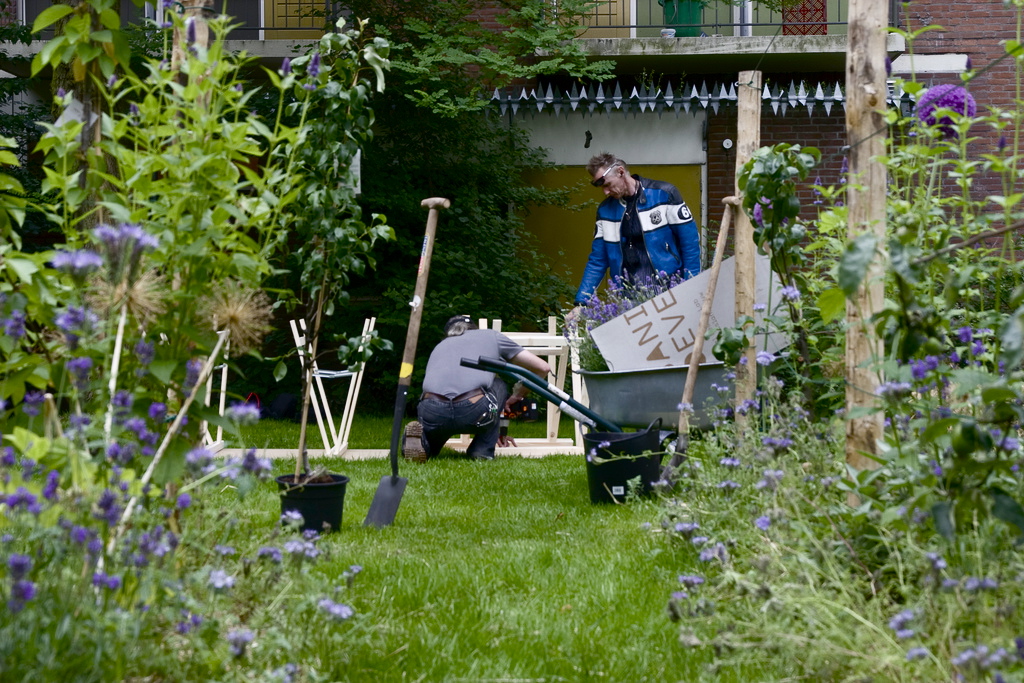 Espalier fruit orchards
location: Westenberg Hof, Wellington Hof
and Hanneman Hoek (espalier wall)
This typology fills enclosed yards and naked façades in the public space with fruit trees grown in beds along flat surfaces. The wires spalier along which the branches are led also support berry bushes and flowers, and the trees are trained such that their fruit can be harvested without the use of a ladder. The orchard beds are planted with officinal herbs and annual cover crops whose role it is to provide an early harvest whilst the fruit trees and berry bushes mature, and additionally to mitigate water use.