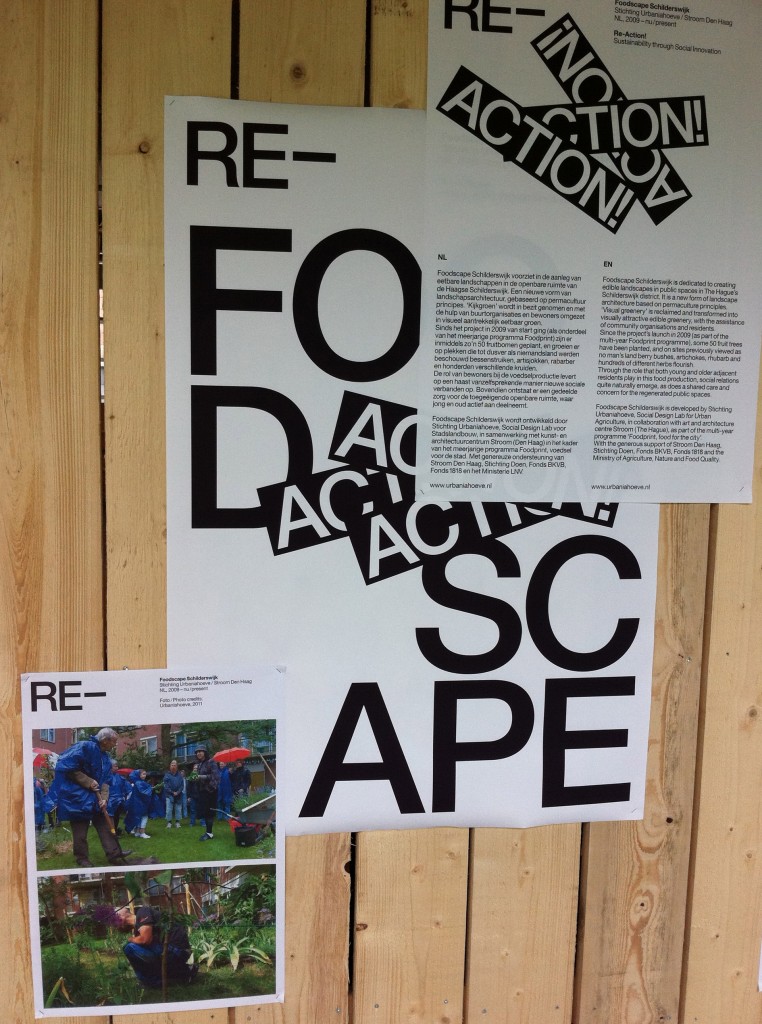 Foodscape Schilderswijk, an Urban Agriculture project by Urbaniahoeve
Foodscape Schilderswijk at the exposition 'Re-Action! Sustainability through Social Innovation' 17 juli t /m 2 oktober 2011 (NAiM/Bureau Europa, Maastricht).  A CONTINUATION
The exhibition entitled RE-Action! is the result of a collaboration between NAiM/Bureau Europa and REcentre and showed several (citizens') initiatives that connected sustainability to social innovation.
URBANIAHOEVE'S project Foodscape Schilderswijk was also part of this exposition. RE-Action! is now transformed into two new projects which will further examine and develop themes like sustainability and social participation, entitled Common Grounds.
Common Grounds consist thus of two projects which will unfold over the coming months. In one of them, NAiM/Bureau Europa will present an exhibition which will encompass various bottom-up initiatives which concentrate on the reuse of vacant lots. Both the historical background of these grassroots initiatives with current ground politics will be analyzed. URBANIAHOEVE will contribute with one or more of it's Urban Agriculture projects.

See for more background information http://www.bureau-europa.nl/