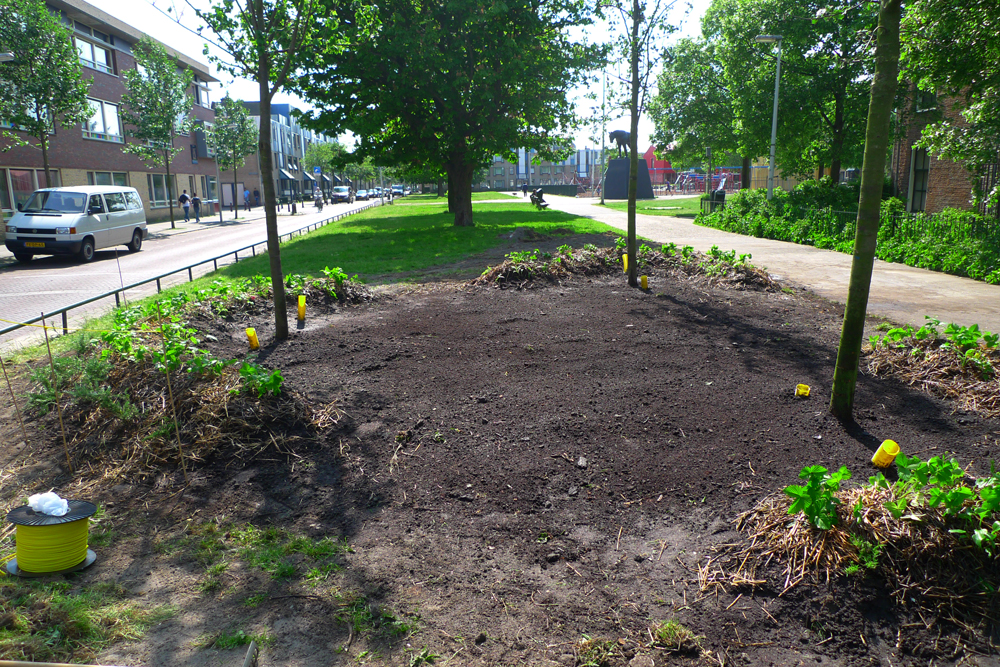 Dear Gerrit,
Thank you so much for the three, big and beautiful fruit trees! We are unspeakably pleased your gifted apple, plum and the Beurre Hardy pear, our very favourite pear! It was a pleasure to work with your skilled colleagues from Groen Bedrijf who did the big planting works and were quite tender with the trees, the landscape, and the requirements of preparing the site for the children.
After Ronald and Frank did the machine-intensive works, the children had their go. More than 35 signed up to install the latest Foodscape Schilderswijk public space orchard. We had to divide the group into shifts so that we could work with no more than 12 or so, to make the job more manageable, and to make sure that everyone had something (important) to do.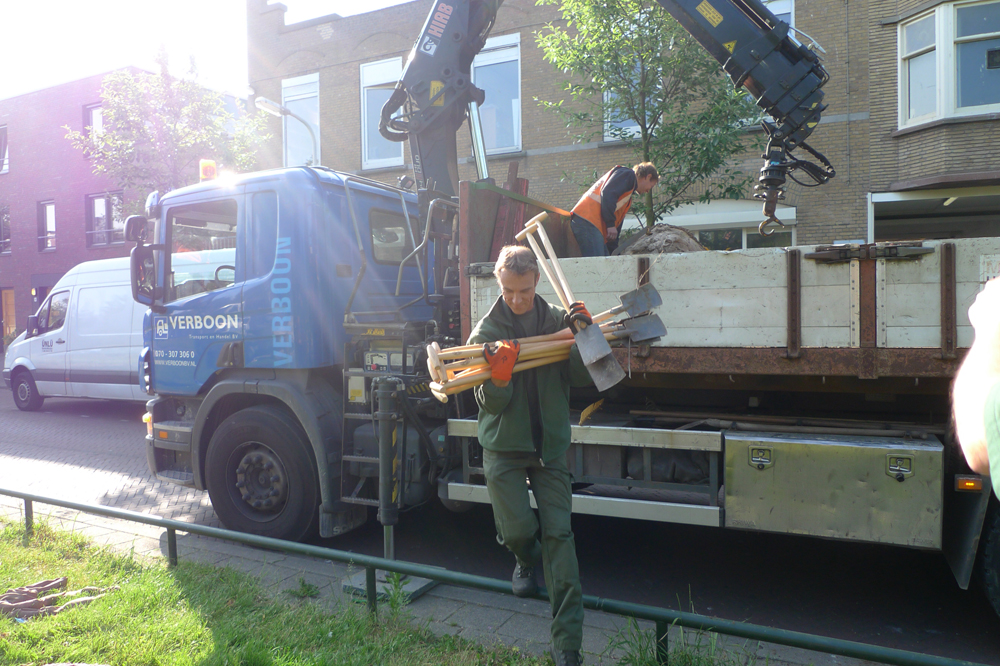 We're thrilled of course with your choice of cultivars. The Rode van Boskoop and the Reine Claude are super, but especially the Beurre Hardy connects nicely with the Foodscape Schilderswijk pear collection around the corner at HannemanHoek. There, the 14 pears and one quince are bearing fruit this year for the first time! At HannemanHoek we're working with the Johan de Wit/NOVA College on the scent barrier between the dog-poo zone and the orchard wall. We're planting lavender, rosemary and rose geraniums in the style of a romantic scent garden. Aside from the wafting herbal perfume, we hope that the herbs attract pollinators and provide winter wind protection for the last remaining artichokes.
The new orchard at the van Ostadestrook is on the way to the dog-poo zone at Hanneman Plantsoen. Although dog-owners had the habit of letting their dogs just do their thing on this green strip, the strategy behind the new orchard and newly planted hillocks of creeping rosemary, strawberry and echinaceae, is that dog-owners will see that there is food growing, see the working/playing children, and guide their dogs away. We hope that in time this orchard will encourage a positive change in behaviour. Fingers crossed!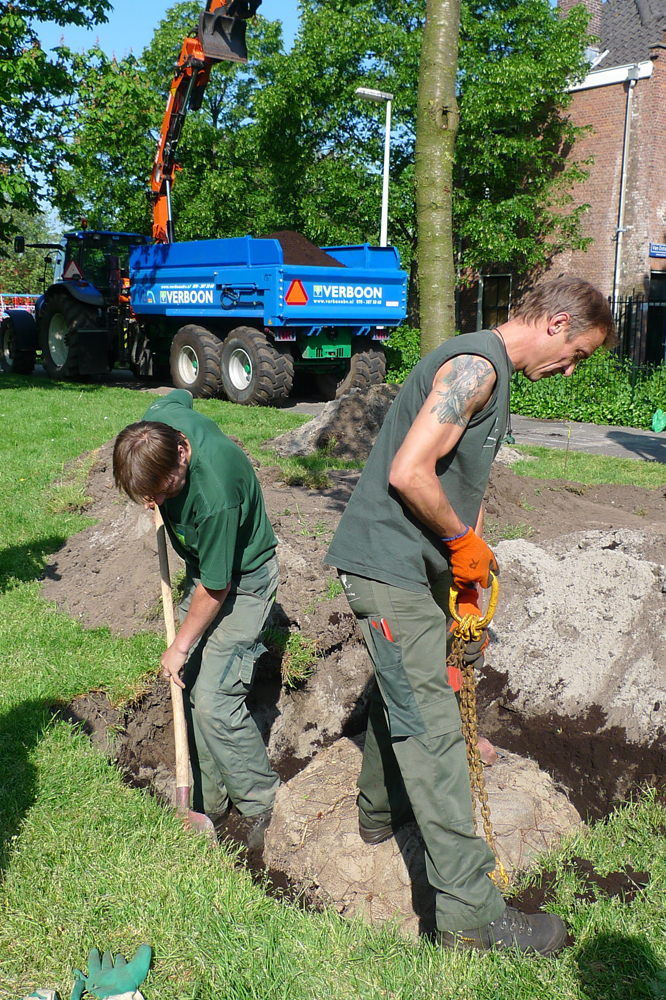 Also, as we further plant the center bit, of the orchard with climbing soft fruit, and possibly place seating there, that the orchard will encourage folks to linger, or possibly stop to harvest some of the fruit. Only one year old, the abundant rhubarb, raspberry and currant harvest at HannemanHoek is drawing people in for a pluck, just as we had hoped. We're positive that the new Foodscape orchard on the van Ostadestrook will in time develop the same way.
Thank you so much for making this possible with the gift of the fruit trees!
With gratitude and warmest regards from the entire Foodscape Schilderswijk team,
Debra, Annet, Frank, Helga, and Badia
Plus all of the children that enjoy working with us on the van Ostadestrook