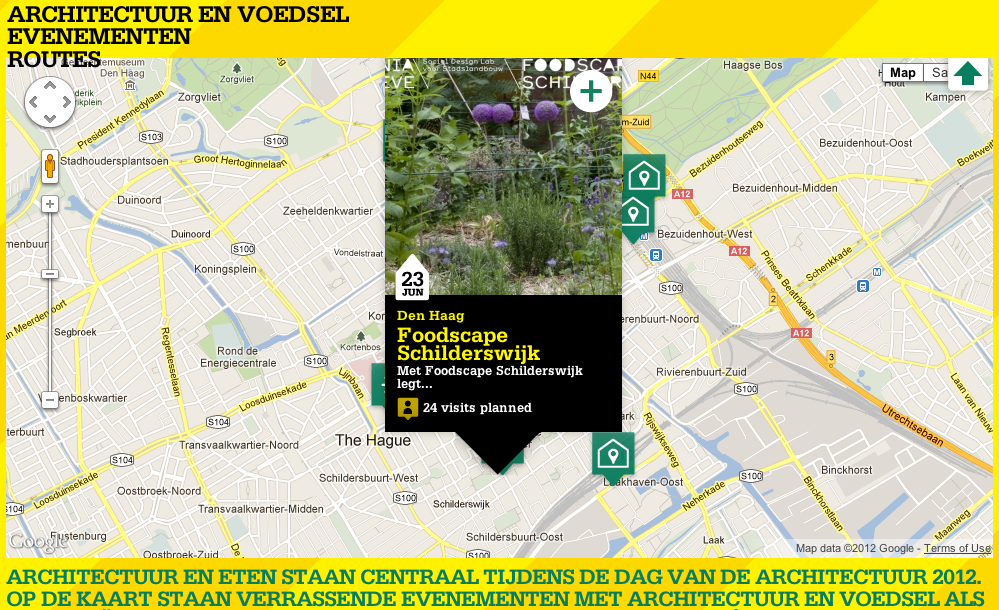 Urbaniahoeve is proud to announce that Foodscape Schilderswijk is one of the official locations as part of the national Day of Architecture weekend! You can visit the Foodscape during one of 3 tours through the edible landscapes of the Schilderswijk. The walking tours will depart from the corner of the van Ostadestraat / Jacob Catsstraat at:
13.00h
14.00h
15.00h
If you wish to take part, please sign up, so that we can help the organisation keep track of the numbers of visitors such that no one gets trampled.
At this moment more than 60 fruit trees, several hundreds of perennial herbs, berry bushes, artichokes, rhubarb (so much rhubarb!) and nectar flowers have been planted (and maintained) by neighbours, schoolchildren, and various local groups in the formerly under programmed public space of the Schilderswijk. Registered visitors participating in the walking tour will receive a rhubarb-related gift.
<! --more -->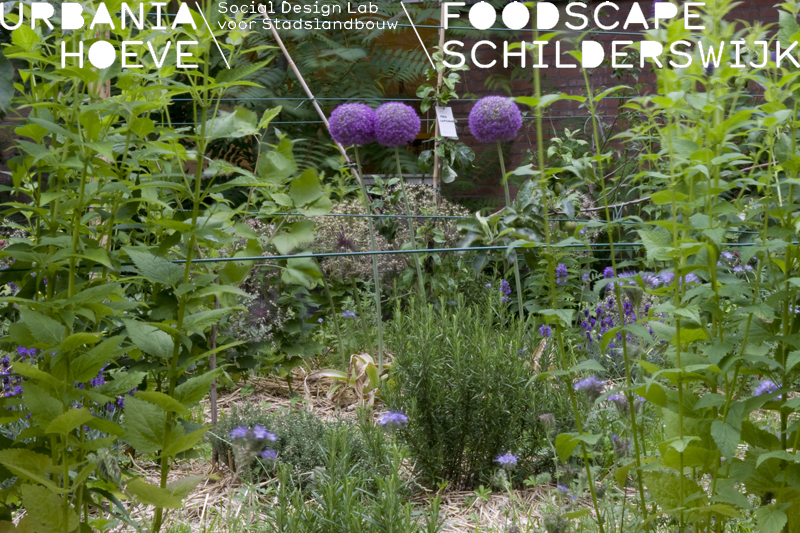 Because the URBANIAHOEVE vision of urban agriculture is much more than individually owned vegetable gardens, Foodscape Schilderswijk roots into neighbourhood infrastructure both green and social, to generate edible forms of citizen-run, permaculture-based landscaping. Originally commissioned by Stroom Den Haag, center for art and architecture, within their programme Foodprint, Food for the City, Urbaniahoeve is developing a real edible neighbourhood.