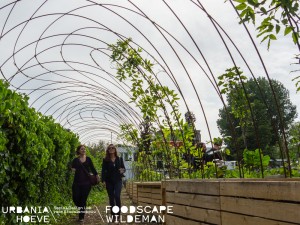 Urbaniahoeve and Carve have been shortlisted for an Urban Intervention Award, an international design prize based in Berlin.
The Lucas Community Garden (Buurttuin Lucas) was nominated on the basis of the quality of the design and the way in which we involved the project participants in the collaborative design process and the implementation of the community garden project. Carve helped us not only with the spatial design, but also in the development of these wonderful co-design tools! Our partner, The Beach was invaluable in helping with the co-design events that shaped the final design.
On December 9, (2013) the results of the competition will be made public and we will most certainly communicate the results via this website.
The Buurttuin Lucas (Lucas Community Garden) is a collaboration between Urbaniahoeve, the Lucas Community, The Beach, and Amsterdam Steunpunt Wonen. The community garden is a part of the larger Foodscape Wildeman, an Urbaniahoeve project to build an edible ecological framework in the public space of the city. The project is generously supported by the DOEN Foundation, Amsterdam Foundation of the Arts, Prins Bernhard Culture Foundation, VSB Foundation, Amsterdam Bureau of Spatial Planning and Amsterdam municipality's borough Nieuw West.