Soil is a material on which the whole of civilzation depends. Along with clean air and fresh water, it is one of the fundamental components that support life on this planet.
In today's world soils are endangered due to increased neglect, leading them to become more contaminated and eroded – with surveys showing that 38% of soils in the South West England are substantially degraded. Looking deeper into the issue of value creation by recycling materials from the Dartington estate, artist-in-residence Debra Solomon examines the value of nature's work in the rhizosphere – a narrow region of soil directly influenced by root secretions and soil microorganisms. In doing so, she proposes an alternative ecology, valuing the importance of soil compared to current mainstream agricultural practice. Alongside Debra's work there will feature a video piece by Zoe Young, which documents the other residencies that have taken place so far.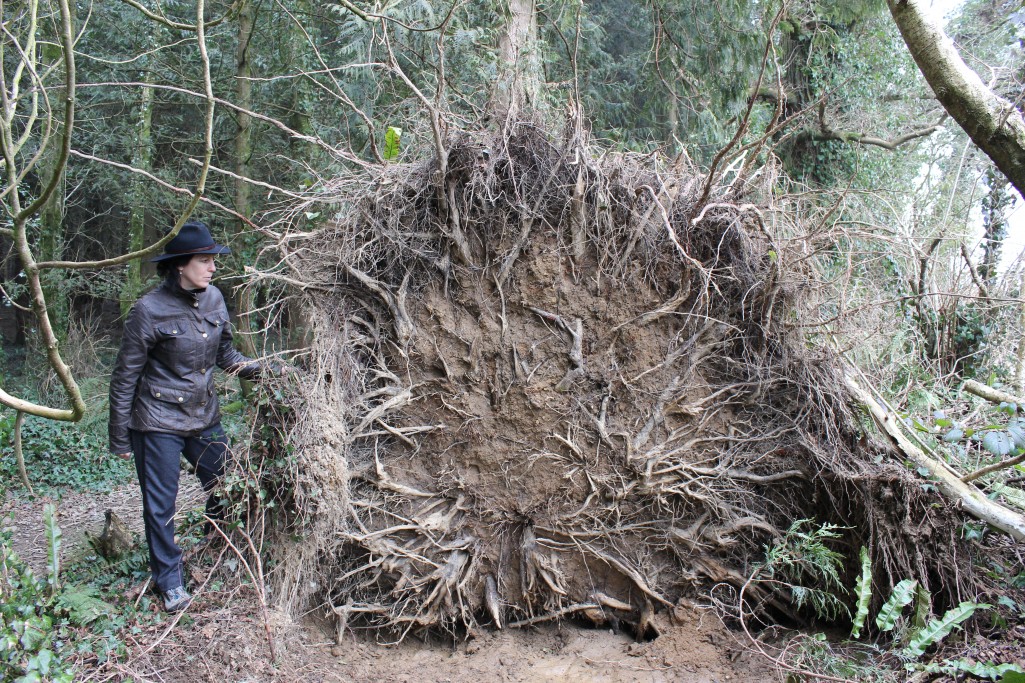 The Centre for Contemporary Art and the Natural World (CCANW) has granted a Year of the Soil artist residency to artist Debra Solomon to develop the first series of posters that will be exhibited in tour across England during 2015 and 2016:
Touring Residency Exhibition Soil Arts / CCANW
– 8 May to 19 Jun 2015 – Dartington, Totnes
– 6 Jul to 30 Aug 2015 – Create Centre, Bristol
– 7 Sep to 18 Oct 2015 – Seale-Hayne, Newton Abbot
– 14 Nov to 3 Jan 2016 – Hauser & Wirth Somerset, Bruton
– 8 Jan to 21 Feb 2016 – Eden Project, Bodelva
– 28 Feb to 9 Apr 2016 – Thelma Hulbert Gallery, Honiton
– 18 Apr to 5 Jun 2016 – White Moose, Barnstaple
– 13 Jun to 31 Jul 2016 – Peninsula Arts, Plymouth (TBC)
The final ENTROPICAL exhibition will also include actual crypto-currency equipment mining in addition to the poster series and will be exhibited from Dec 2015 to Feb 2016 by Zone2Source: de Glazen Huis, Amstel Park, Amsterdam.