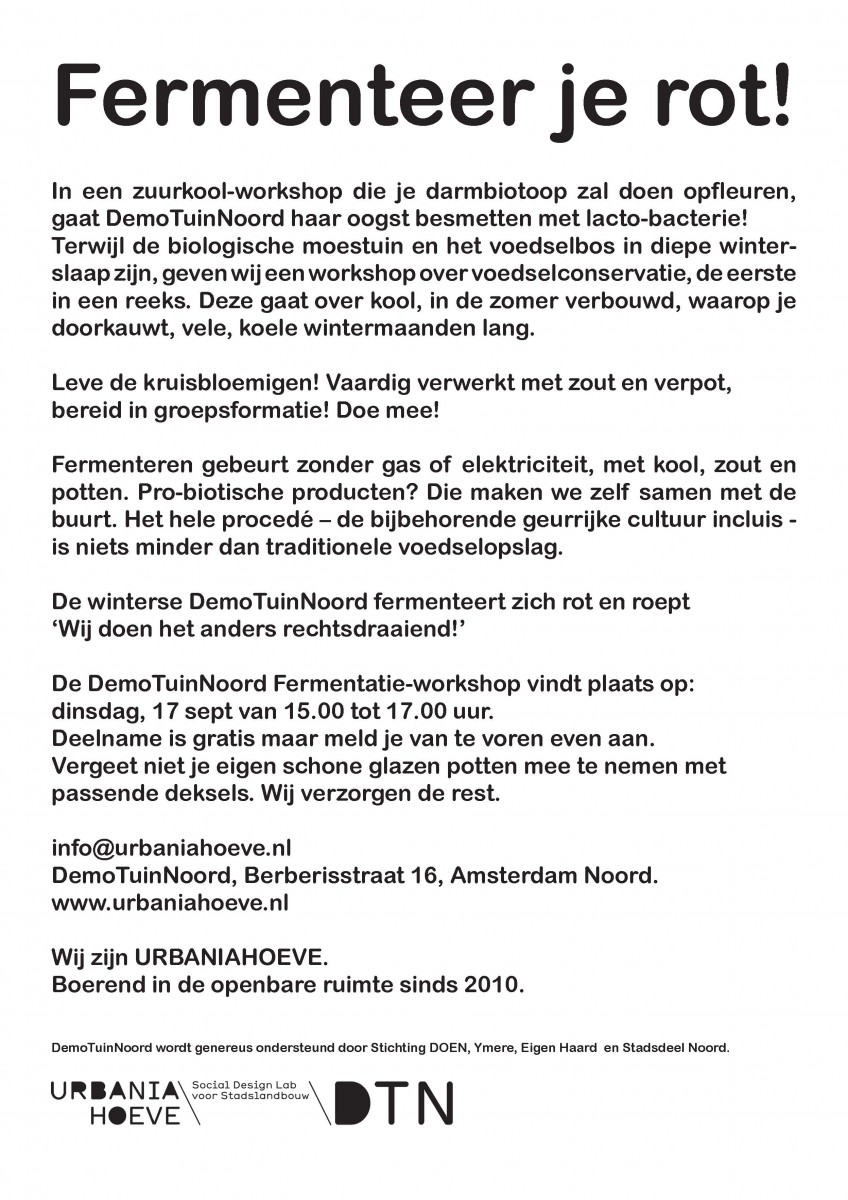 17 September, 15.00 – 17.00h in the Demo Garden (Berberisstraat 16, Amsterdam Noord) Bring your own jars and lids.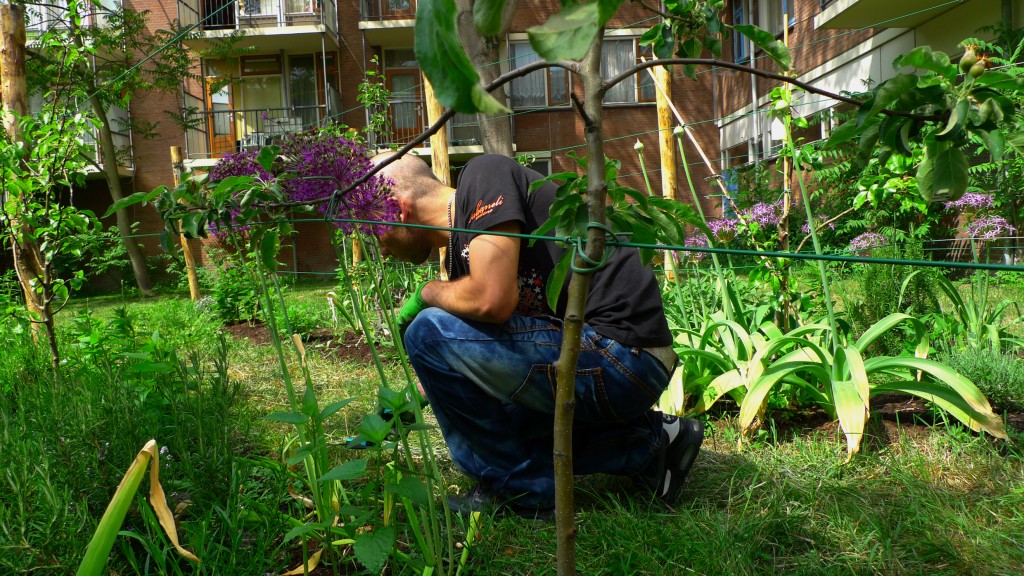 Wednesday June 22nd: URBANIAHOEVE and the Foodscape Schilderswijk team celebrate their first year of public space urban agriculture in the Hague's Schilderswijk. Nearly 50 fruit trees, hundreds of berry bushes, herbs rhubarb, artichokes, cover crops and...
URBANIAHOEVE produces art in the public space: visually resplendent and productive foodscapes that utilise existing social and green infrastructure. These urban interventions extend through physical, social, micro-political and economic levels.